I picked this skidsteer up last summer. It's a Bobcat 530. It has a 23hp air cooled 2 cyl Kohler. It was in pretty good shape, so all I did was replace the seat and started using it. I've made a few mods and repairs since then. I bought some forklift forks and welded them to a quick attach plate. I added a backup camera which only cost me about $40 and a few hours work. The electric fuel shutoff solenoid failed, so I removed it and put in a manual fuel shutoff. I had a pretty bad hydraulic fluid leak that turned out to be and o-ring in one of the steering shafts going into the main pump. I had to pull the engine to do that repair. I discovered that the bolts holding the engine to the pump were completely missing, so it turned out to be a good thing that I had to dig in that deep to fix the leak.
I've got a couple more repairs on tap. I get some chain noise on the left side when go full speed. I think I need to tension that chain. The brake isn't working at all, so I need to look into that as well.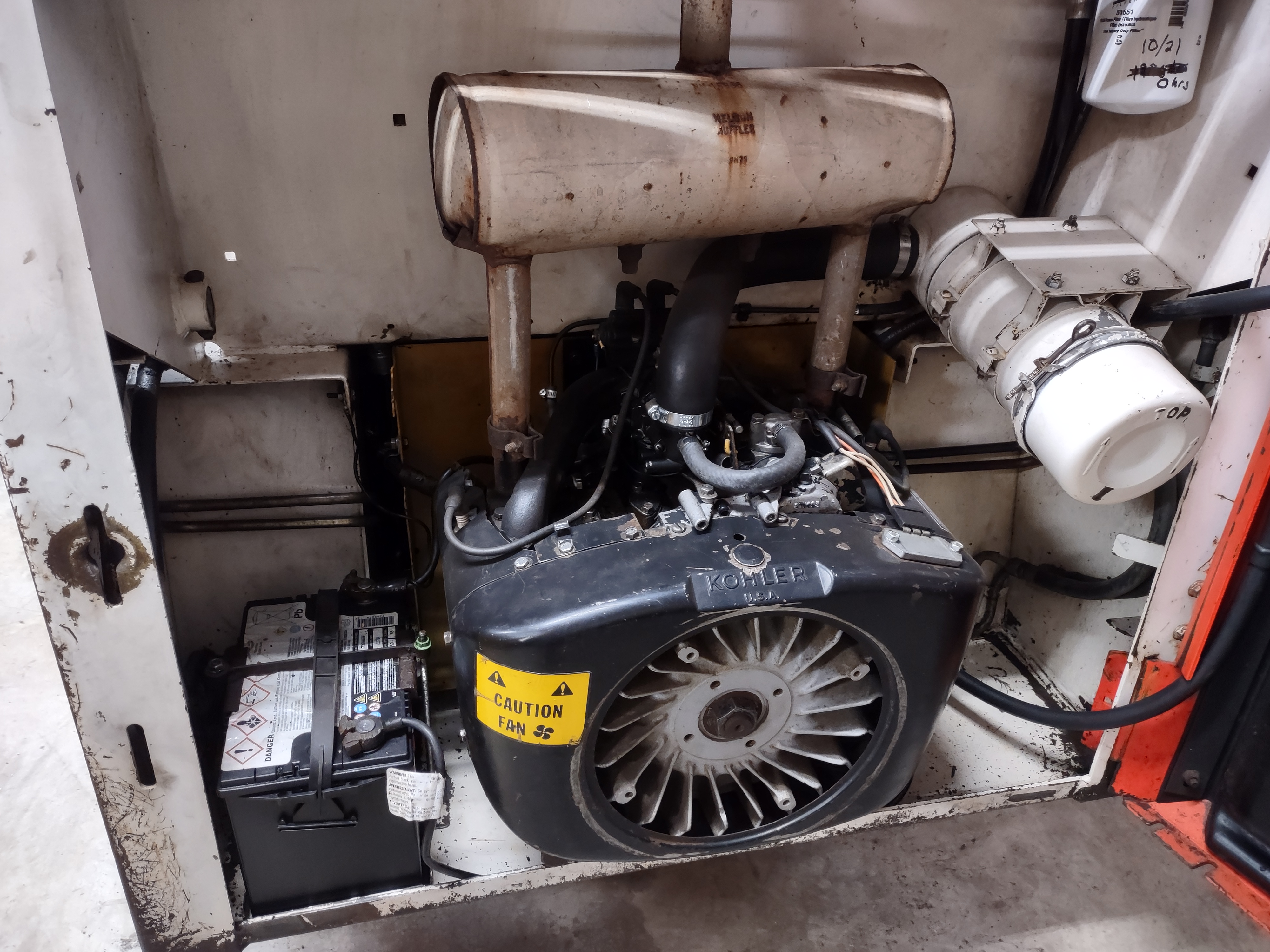 I've posted a few videos on mods and repairs on my Youtube channel. Links are below for anyone who might be interested.
Bringing the Bobcat Home
Adapt Forklift Forks to Skid Steer
Bobcat Backup Camera
Fixing a Bobcat Hydraulic Oil Leak
Firepit Stone Work
Last edited: