Joined

Jan 20, 2006
Messages

3,853
Last week I had the opportunity to sort some of the nicest saw and veneer logs in our part of Ontario. Logs were all select cut and skidded over a 2 mile area to a landing in a frozen pond.
They were laid out side by side, ones with cracks or rot in the butt were bucked off until the wood was sound, then they were bucked into 8, 9 and 10 ft logs for veneer, sawlogs and the rest as fire wood.
The 853 with a grapple on the front was the answer to sort it all out and pile it up.
Veneer was bought by 2 Korean fellows that flew in to hand select the pieces they want as well as some sawlogs. These logs were then trucked to Winnipeg and put in a shipping container for rail transport to Vancouver then on a ship to Korea.
They can slice 125 layers of veneer out of 1" of log so they had to be handled carefully.
Ken
648 Jd with a skid
My father with a couple nice ones
One or two at a time.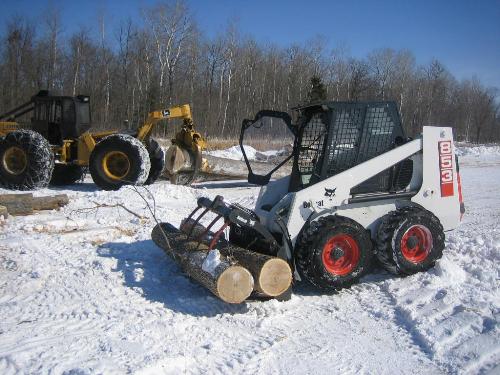 There was 5 groups of logs like this
Sawlog pile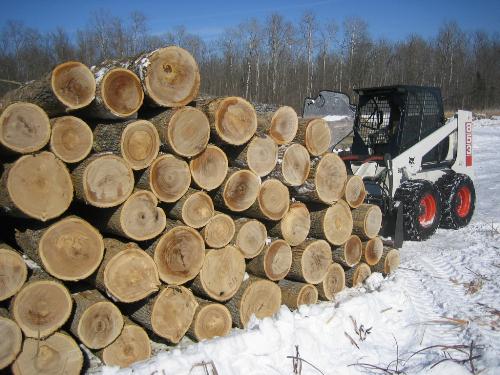 Frost checked butts waiting for the fire wood pile
A grapple full, rolling that back on the tines to quick will rattle your teeth
1st truck load. There was 9 truck loads of logs, plus the fire wood from 300 trees.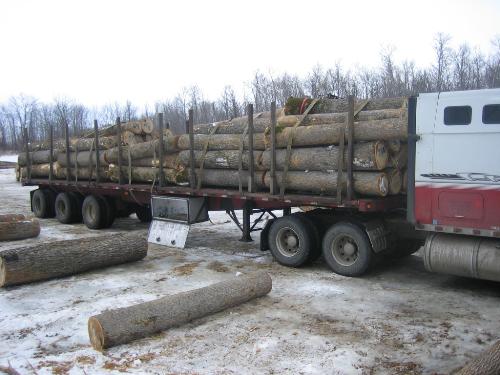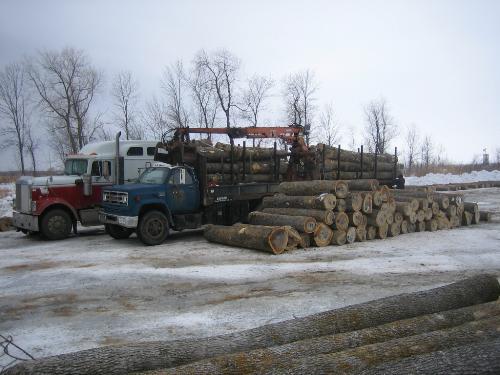 The fire wood pile, est 25 to 30 cords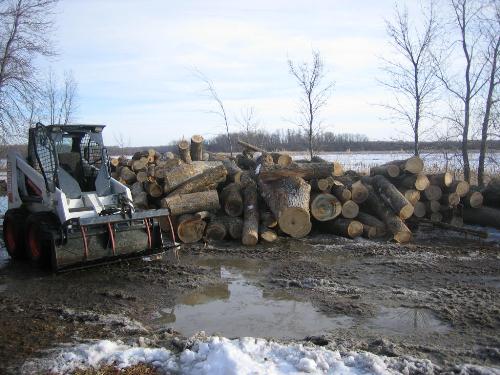 Packed up and ready to roll