Joined

Jan 20, 2006
Messages

3,853
I got a eye opener this evening the belt on my 773 began to slip so I went to tighten the main hyd pump drive belt. I pryed the idler pulley back down to wind up the spring and though I was all set.
I fired it up and it immediately tossed 2/3 of the belt of the pulleys.
Now I've learned I should have added geasing th bushing in the excentric of the idler to my 400 or 500 hour service. The following pics tell the story. The only good parts are the idler wheel, tensioner spring, a few washers and the dust cap.
With 2000 hours on this machine, sevice is way past due.
I guess I'm going to get a new idler assembly and belt tomorrow.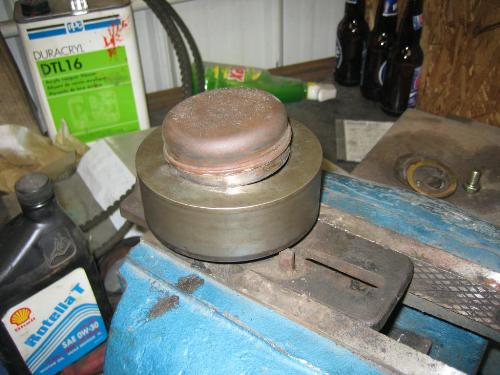 Remove the dust cover with a cold chisel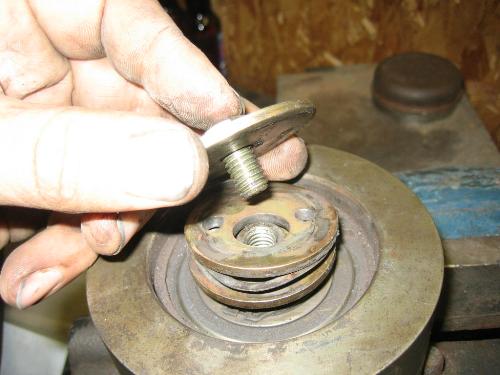 Lossen the 3/8 bolt and remove the stack of washers and spring.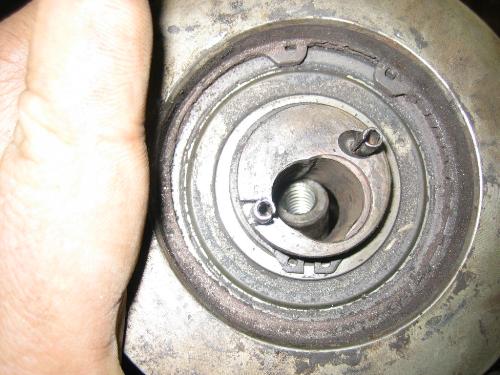 You can see how the one side of the bushing is completely gone (to the left side of the center hole, and whats left of the bronze bushing on the rh side of the center hole) and the center of the excentric is all worn out. The hole is supposed to be in the lower rh of the center hub. Now it has almost worn to the center. The roll pin holes are all wore out too
This is the back side. 1/2 of the seal is completely worn away
The shaft is worn where the seal would run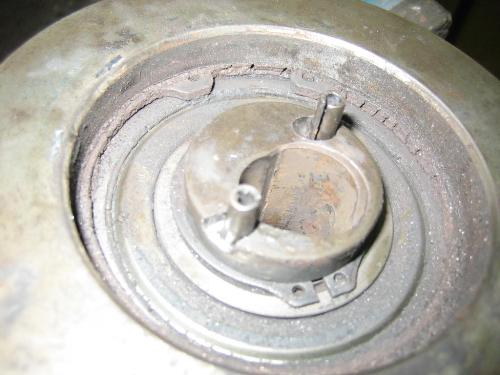 Again only 1/2 of the bronze bushing left on the rh side, and note how the top roll pin hole is worn away.